Murfeesboro Garage Doors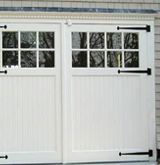 Murfeesboro Garage Doors, Your Place For Installation, Repair and Service
Murfeesboro Garage Doors wants to thank you for visiting our website. Serving our customers better each day has always been our goal, and our website is geared towards doing just that. If you are looking for residential garage door solutions or commercial gating systems and garage door solutions, Murfeesboro Garage Doors is here to help you find the answers to your garage door needs.
As a full service garage door company in Murfeesboro TN, Murfeesboro Garage Doors focuses on our customers' needs when it comes to the delivery of quality service and installation of commercial, industrial, and residential garage doors and gating systems. With years of experience our technicians have the knowledge required to perform each task with precision, efficiency, and customer satisfaction.
Murfeesboro Garage Door has remained in business due to our ability to offer our customers exactly what they need, when they need it. Building a trust with the community and delivering on our commitments to our customers allows us to provide exceptional service, and do it at a cost that is affordable.
The confidence we have in our technicians gives us the ability to take on any garage door or gating system job, and deliver the results that meet our customers' expectations. Murfeesboro Garage Doors is raising the standards in the Murfeesboro area for superior garage door service, and we are proud of our reputation for excellence among our customers.
Call Murfeesboro Garage Doors company anytime today at: 615-472-2016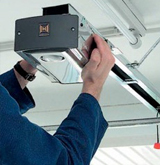 Guaranteed 24 Hour Professional Service Every Day
When you have an emergency garage door problem, Murfeesboro Garage Doors is ready to roll to your location 24 hours a day. When your garage door malfunctions due to a broken spring, faulty opener, or the door simply refuses to allow you access to your vehicle, you can call us and we can ix it. Sometimes garage doors simply refuse to work due to grimy assemblies and Murfeesboro Garage Doors can provide a money saving maintenance service that will have your garage door back in peak condition at an extremely low cost.
A partial list of Murfeesboro Garage Doors services includes:
Emergency Garage Door Repair
Preventive Service Program
Service/Repair on any garage door
Service/Repair on any opener
Garage Door Installation
Garage Door Repair
Gate Systems Installation & Repair
Broken Garage Door rollers, cables and springs repaired/replace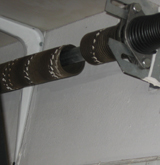 For our garage door customers in Murfeesboro TN, we also offer a safety inspection that will let them know exactly how safe and secure their garage door or gate system really is.
Call Murfeesboro Garage Door company anytime today at: 615-472-2016
Murfeesboro Garage Door offers repair service on the following types of residential garage doors:
Up and Over Garage Doors
Sectional Garage Doors
Side Hung Garage Doors
Roll Up Garage Doors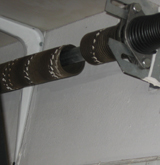 And we provide the safest most secure commercial garage door installation using the following products:
Roll Up Doors
Overhead Doors
Security Gates
Roll-Up Gates
Store Front Doors
Fire Rated Doors
NFPA 80 Compliance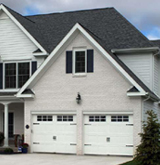 We are proud to have on our team the licensed electricians qualified to meet all city codes, and the contractors with the heavy equipment needed to work with heavy duty, high security gates and their assemblies. Murfeesboro Garage Door cannot only repair your roll-up gates we can fully install any type or size your company needs.
When you are in need of any type of garage door service in Murfeesboro TN, be sure you call Murfeesboro Garage Door. You can call us for a free estimate or to schedule a free consultation, or contact us online by answering a few questions and one of our professional, courteous technicians will respond promptly.
We can service all types of garage doors in the Murfeesboro TN area